The Importance of Backlink Building Strategies
Whenever we think about the promotion of a website, SEO is the first thing that comes to our mind. To evaluate it more, we split it into two parts namely on-page SEO and off-page SEO. Off page SEO is also truly powerful with social signals and backlinks. Because of this backlink building strategies are really important.
Every website owner knows that what wonders quality backlinks can do for the search engine traffic. Hence, the digital marketers keenly spend their precious time on getting high-quality backlinks. They do never-ending research for the new strategies to get good backlinks for better results in the form of high search engine traffic.
To help you in this, we have come up with some great backlink building strategies. Check out these strategies below that work amazingly!
1. Guest Blogging for Ranking Websites High in SERPs

You may find working on this strategy a time taking one, but most of the SEO experts believe that this is the most effective SEO strategy at this time.
Publishing lots of unique and informative content on various guest blogging sites of your niche will help you in many ways which include building your brand's reputation, getting a huge amount of real traffic and building your website's authority.
This backlink building strategy will benefit the SEO of your site by linking your website with established and high-authoritative websites like The Huffington Post, ShoutMeLoud, HubSpot, Forbes etc.
Let's check out the effective way to build backlinks by doing guest blogging.
a) Make a List of Relevant Guest Blogging Sites
Start with searching guest blogging sites of similar niche or sites having a relevant category. Filter those sites in numbering from top to bottom according to their domain authority and relevance to your niche.
b) Write an Attractive Pitch and the Whole Blog
Find the submission page on the sites. You will get to see the guidelines and instructions for writing blogs that they will accept. Mostly, you will be asked to write a short and attractive pitch on the subject of your post. Write a perfect pitch and send it to the site admin. Once they accept your pitch, you will have to write unique blog posts having good information that can engage your relevant traffic for those sites. After the webmasters publish your posts on their sites, the readers can get referrals to your site, and they might become your potential customers.
c) Optimize Your Blog Posts:
While writing an informative article, keep the SEO in your mind. Decide the keyword(s) first, and then write the articles following the basic SEO guidelines of keyword density, using H1, H2, H3… tags, including your keywords in the header tags, including the keyword in the main title of your blog posts, etc. Of course, don't show that you have written your posts keeping SEO in mind, as Guest blogging sites prefer natural and informative writing over SEO writing. But, if your blog posts are optimized for Google and other search engines, you will definitely get the benefit of an enhanced visibility of your post links on Google SERPs.
2. Build a Network of Bloggers Who Can Write Reviews for Your Products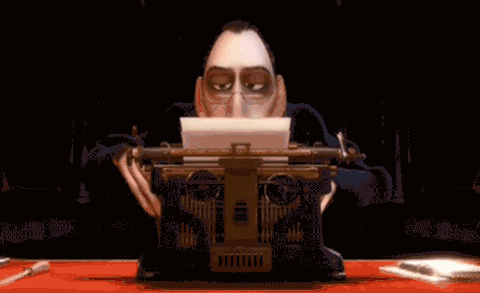 This strategy works most effectively for those who sell products online. You must have heard that blogging is more than a passion now for bloggers. They get great earning using their writing skills. Why not utilize their skills so that both you and bloggers can get the benefit. Many bloggers prefer to write detailed reviews of various products that are sold online. Just do a web research and make a list of such bloggers who can take interest in writing product reviews for your products.
Although many bloggers get paid by publishing ads on their blog site, they may ask you to pay them for their hard work in collecting information about your products and writing reviews for them. In return, they will happily publish the product reviews with your site links on their blogs. It's of course more than just a backlink. It will work as a great referral to your products and sites. Also you may get good potential traffic on your site.
3. List your Site on Online Directories

Submitting your website to online directories is one of the oldest methods of link building or off-page SEO. This is the reason, with the introduction of many new backlinks building techniques like infographic submissions, submissions, etc, many SEO professionals have started underestimating the directory submission technique. But the fact of the matter is that this off-page SEO technique is one of very effective and fruitful backlink building strategies.
These sites have usually high ranks in the SERPs and they get a huge traffic. And who doesn't know the giant and the oldest directory sites like DMoz, Best of the Web, entireweb, etc.
If you want to list your business on online directories, you will get many business directory listing sites (also known as citation sites) like Yelp, Google My Business, Facebook for Business, LinkedIn Company Pages, Foursquare and the list of high authority sites is very long.
4. Social Bookmarking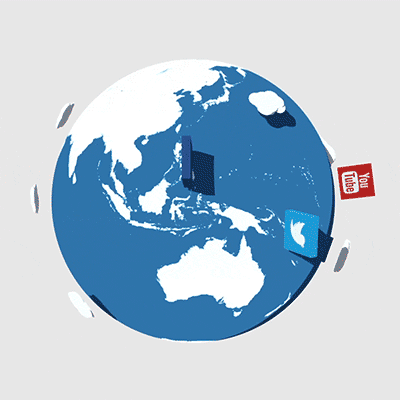 Social Bookmarking is yet another oldest backlink building strategies like directory submission technique. There are unlimited sites which will never let you stop creating backlinks by doing social bookmarking of your site. But, with time, the way to do social bookmarking has changed. If you are still following the old method of bookmarking your website on unlimited sites daily, then your site may have to suffer.
Although you can find a long list of social bookmarking sites, only a few websites have high authority and Google still consider such sites. A few of them are StumbleUpon, Reddit, Pinterest, Tumblr, and del.icio.us.
Here are a few rules that you need to follow to make an effective social bookmarking link:
• After signing up on the site, go to my profile/dashboard and create your profile by filling all the possible information. Also you need to include your profile picture (company logo) and homepage link.
• Do not bookmark many pages of your website on a particular bookmarking website in a single day. Google may find it spam and it may harm the ranking of your website.
• Do not build backlinks on too many social bookmarking sites in a single day.
• Follow/vote/Like/Comment on other's social bookmarking submissions which are relevant to your niche. You may get the same back on your submissions which will make your submitted links look more trustworthy.
5. Create Infographics and Submit Them to Image/Infographic Submission Sites

Publishing image on various image submission sites is an old technique, but its modern and very effective way is to create nice and engaging infographics and submit them on sites like visually, Flickr (Yahoo Owned), SlideShare, Reddit, etc.
Nowadays, people are so busy that they do not have time to read long articles and blog posts. Infographics is a way in which a complete story or subject is explained in the form of images & texts, which are easy to understand and take very less time too. So, you have a large like-minded audience waiting to enjoy going through your interesting infographics.
Conclusion:
There are a variety of audiences which may convert into your potential customers. So these backlink building strategies are really useful. Some like reading articles and blogs, some are comfortable in viewing infographics. Some like to watch videos, while some may reach your site by searching your business niche on directory sites or social bookmarking sites.
All backlink building strategies are important, no matter what type of resource you have. No any technique to build backlinks is useless, be it is article or blog submission, social bookmarking submissions, blog commenting, directory submissions or the modern ways of building backlinks like infographic submissions and PDF or PPT sharing. You never know which backlink building strategies can benefit you. So, use all backlink building strategies for better result. Just remember to obey the search engine guidelines and keep yourself updated with the Google algorithm updates.
If you worry that backlinks lose their importance in ranking, watch this video.